The Singapore Chapter of the International Association for the Protection of Intellectual Property

AIPPI

Association Internationale pour la Protection de la Propriété Intellectuelle
International Association for the Protection of Intellectual Property
Internationale Vereinigung für den Schutz des Geistigen Eigentums
The World's leading non-government organisation for research into, and formulation of policy for, the law relating to the protection of intellectual property, i.e.:
Copyright, computer software, integrated circuits
Appellations of origin, geographic names

AIPPI is a non-profit international organisation which unites practitioners, academics and owners of intellectual property.
Learn more about AIPPI-International and AIPPI-Singapore: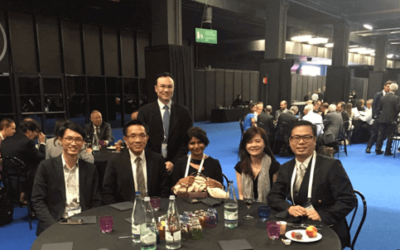 This year the AIPPI World Congress was held in Milan, fashion, design, art and innovation capital.  Singapore was represented by a 16-strong IP Practitioner contingent. It was my first AIPPI World Congress and I had to do a double take when I entered the Exhibition...
read more